Survey Services
SRI Global Inc is uniquely qualified to provide you with the right solutions and flexibility for your surveying needs. SRI has been a trusted source for surveying the land and waterways in and around all of our communities. we have routinely demonstrated our capabilities for innovation and efficiency, and have earned a reputation of delivering accurate, high-quality work with every project we take on.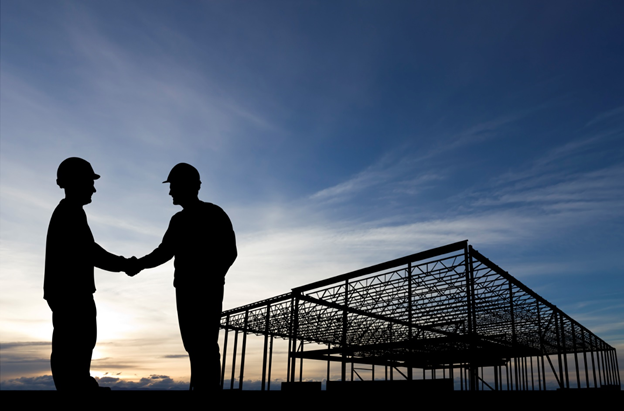 SRI's surveying group is comprised of Registered Professional Land Surveyors and full-service surveying crews. Our survey teams can be mobilized in a very short time period to handle complex projects and accelerated schedules. We service private and public sector clients including: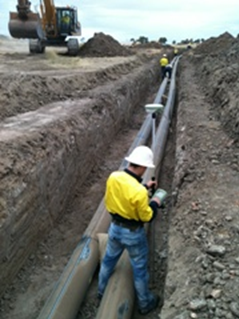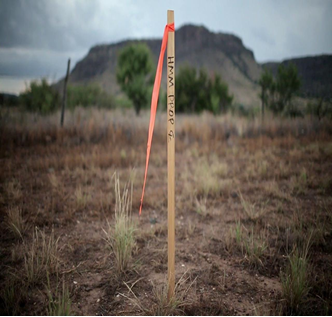 Oil & Gas Pipeline, Exploration and Production Companies
Renewable Energy companies
Electrical Transmission & Distribution companies
Developers
Engineering Consultants
Engineering Consultants
Engineering Consultants
Engineering Consultants
Pipeline companies
Our surveying personnel have many years of practical experience, as well as the relevant safety training which allows them to proficiently perform the following types of survey work, in support of our client's projects:
Route surveys for pipeline design & construction
Establishing of geodetic control for aerial mapping & LiDAR mapping
Right-of-way retracement surveys
Digital terrain modeling (DTM)
Topographic surveys for civil design and hydrology
ALTA surveys and boundary surveys for other land title issues
Determination of riparian & littoral boundaries in the State of Texas
Lease unitization surveys of pooled units for oil & gas production
Staking proposed oil & gas well locations and generating the proposed well location plat in compliance with the Texas Railroad Commission's requirements
DOTD waterway crossing compliance surveys
Route surveys for road construction and utility corridors
Design & Construction surveys for petrochemical plants & refineries
As built surveys for pipelines & civil engineering projects.
Environmental regulation surveys
Regulatory Compliance surveys
SRI's survey teams utilize the latest software and field technologies. With our continued commitment to staying on the forefront of technology, SRI utilizes the latest GPS, Remote Sensing, and conventional surveying equipment to ensure that our clients receive accurate and precise data. Our Remote Sensing services include the latest in hydrographic surveying, Unmanned Aerial Systems (UAS), and 3D Laser scanning technologies. In the office, SRI utilizes the latest mapping and GIS technology available. SRIís commitment to quality can be defined as understanding our client's requirements before a project begins, and to conform to those requirements. Our goal is to deliver superior services, on time, and safely.
Metallurgical Testing & Failure Analysis
Material Testing and Analytical Services
Materials testing and analysis of all types of materials (metals, ceramics and polymers)
Destructive and non-destructive testing using the following techniques

Fractography using metallurgical and scanning electron microscopes
Elemental chemical analysis of alloys (material characterization) using Scanning Electron Microscopy with Energy Dispersive X- Ray Spectroscopy (SEM/EDS)
Quantitative chemical analysis of metals using Optical Emission Spectrometer (OES) and Inductively Coupled Plasma (ICP).
Macro and microscopic examinations of defects using metallurgical and scanning electron microscopes
Microstructural examination through optical and field replica metallography
Mechanical properties measurements (UTS, YS, Fracture toughness, Hardness etc.)
Non-Destructive Examinations; Computed Tomography X-Ray Scanning, Eddy current, Ultrasound, Radiography etc.
Materials Consultation Services
Advanced material selection
Industrial trouble shootings
Corrosion identification, monitoring, protection & mitigations
Development of Corrosion Control Guidelines for O&G industries
Training courses for non-metallurgists;

Corrosion in O&G Industries
Metals and alloys for O&G industries
Total failure management
Failure Investigation services
SRI provides cause and root cause investigation of materials, using destructive and non-destructive analytical techniques, comes out with remedial measures and get back to the client with resolution and technical explanations of the problem to achieve clear understanding of the failure mechanism. This brings the following benefits to the industry;
Reduction in NPT (nonproductive time)
Reimbursement of DBR (damage beyond repair) cost, if involved
Stronger business relationship by winning the confidence of the client
Knowledge dissemination to the valued customers
Corrosion Services
Identification, testing and evaluation of:
Aqueous Corrosion
Hydraulic oil corrosion
Stress corrosion cracking
High temperature oxidation and molten salt corrosion
Concrete corrosion
Biological corrosion
Electrochemical and immersion corrosion tests
Coating evaluation